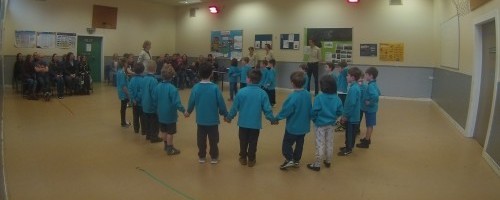 How to join 30th Craigalmond (Davidsons Mains) Scout Group
We currently have around 40 places for Beavers, similar for Cubs and around 28 for Scouts.  All the sections are very popular.  In particular, Beavers and Cubs have long waiting lists.  If you would like to join one of our sections, please email us at 30thcraigalmond@gmail.com stating the name and date of birth of the child you would like added to the list.  We would also suggest that you contact other local Scout Groups too, to increase your chances of joining The Scout Association.
Beavers
Currently the best chance of securing a space is to email us with a request to join the waiting list on your child's 5th birthday.  Even then we cannot guarantee that a space will be available when they turn 6.  Children who are still on the waiting list on their 7th birthday, and have not been offered a place into Beavers, will automatically be transferred to the Cubs' waiting list.
Cubs
Direct entry into Cubs is unlikely.  We feed our 2 Cub Packs from our 2 Beaver Colonies and most children stay on. Places are only available when children leave the Cub Pack.  We do run a Cubs' waiting list and offer a few direct entry places per year.
Scouts
Until recently we usually could accept any children who wanted to join Scouts and indeed the waiting list is still short.  However, we have recently started a 2nd Cub Pack so this may change in the near future.
All these sections are run by volunteers.  As a volunteer, your children may be given priority to entry into the groups.  If you feel able to offer your time to our Scout Group, please contact our Group Scout Leader, Dylan Lynch, for a chat – 30thgsl@gmail.com.