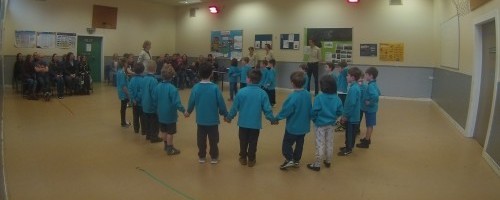 Scouting has been a part of this community since the 1920s and it is still going strong. We currently have around 40 Beavers, 44 Cubs and 30 Scouts covering an age range from 6 to 14.
As well as the traditional scouting expeditions such as camping and hiking and learning skills which work towards badges, we also try to make our programmes as varied as possible at each different level and try out adventurous things like rock climbing and kayaking and fun nights such as going swimming and bowling.
It is great to see local young people taking part in our group and to watch them progress through the different sections. Recently, a number of our Cubs, who had been Beavers, managed to complete their Chief Scout's Silver Award before moving up to Scouts. This is a great achievement and it is really encouraging that they want to continue. The things that they learn in Scouting and the activities that they take part in will stay with them for years to come.
We have a dedicated band of leaders and helpers who give their time freely to ensure that the sections keep running. However, we are always looking for more help and for ideas for visits or projects so if you would like to help or if you are involved in an activity that you think would be of interest to any of the sections, please get in touch – 30thGSL@gmail.com.